Meet the first group of Opportunity 180 Development Ambassadors! These six individuals, alumni of Opportunity 180 sponsored fellowships and programs, each of whom have a deep commitment to their field and improving educational outcomes, will work to cultivate relationships within the local education community and raise awareness on local education leadership development opportunities. The Ambassadors officially kick off the week of July 17 at the Standards Institute in Washington, DC, a transformative five-day development experience focused on meaningful, affirming engagement with students and the community. This nationally recognized learning opportunity will provide Ambassadors with tangible, actionable ways to address implicit and explicit bias in the classroom and in the community, and will be a fundamental next step in their new Ambassador roles.
There is no single solution to the challenges we face in public education, and the Ambassadors will help bring great ideas closer to life to meet the critical needs in our community. Through the opportunities that the Ambassadors will share, those leaders will elevate even more great ideas from their peers and colleagues, building community through hands-on experiences and creating space to foster those great ideas to address our community's challenges. This is a critical step in developing new, innovative learning environments that lead to great schools and improved outcomes for every kid in Southern Nevada.
"We're so excited to be working with such a talented, creative, and dynamic group of Ambassadors passionate about engaging the community in transforming the learning experience for students," said Julie Duran, Great Ideas Manager for Opportunity 180. "Through the Ambassadors and the programs they will help move forward, we hope to create experiences where educators have a dedicated space to learn, grow, and impact students."
Interested in fellowships, workshops, and other development programs from Opportunity 180? Explore more.
Meet the Ambassadors!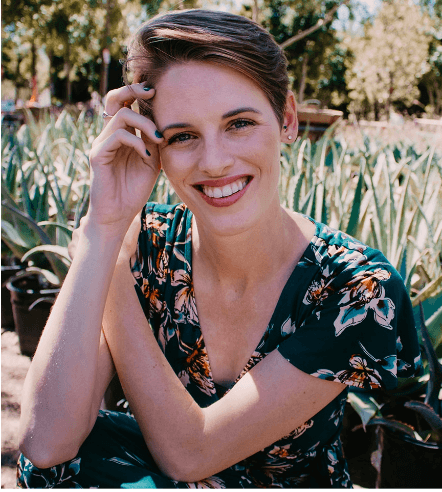 Sara Boucher
Las Vegas Educator
In August, Sara will return to the classroom as a K-5 STEM Teacher at William Snyder Elementary School. Previously, she was the Assistant Director for Woven Learning and Technology. With a background as a K-8 teacher, Sara specializes in K-5 STEM education. She organized the inaugural Edcamp Vegas and conducted nationwide professional development training. Sara is a graduate of the Leadership Las Vegas Class of 2020 and served as a Nevada Digital Learning Engineer on the Curriculum and Content Team. In 2014, she received the School District Employee Making a Difference Award from CCSD. Sara holds a bachelor's degree in Elementary Education from UNLV (2011), a master's degree in Educational Technology from Touro University (2014), and a master's in Curriculum and Instruction from Western Governors University (2021).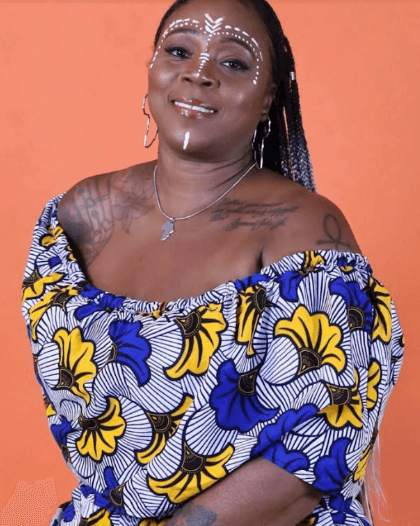 Akiko-Ayalla Cooks
Founder of Liberated Minds Micro Academy of Excellence
Akiko-Ayalla Cooks, a mother of three, moved to Las Vegas in 2006 after completing training as a psychiatric technician. She thought that she found her calling as the founder, owner, and operations executive of two large behavioral treatment facilities there until an unexpected wake-up call roused her. In 2019, photographs of Akiko's teenaged son, along with eight other Black children, were circulated on social media, targeting them for what was called "Columbine Two" by three other students at the school. The school's and local law enforcement's lethargic responses thrust Akiko into action and onto her present trajectory. Organizing with parents of the other targeted youth, Akiko and another parent co-founded NO Racism in Schools #1865, an organization developed to include community voices in ongoing conversations with the school district in an attempt to move more aggressively in addressing long-simmering, systemic racism. Akiko is the Founder of Liberated Minds Micro Academy of Excellence (serving grades 6-8). She is a Design to EdRupt fellow alumnus.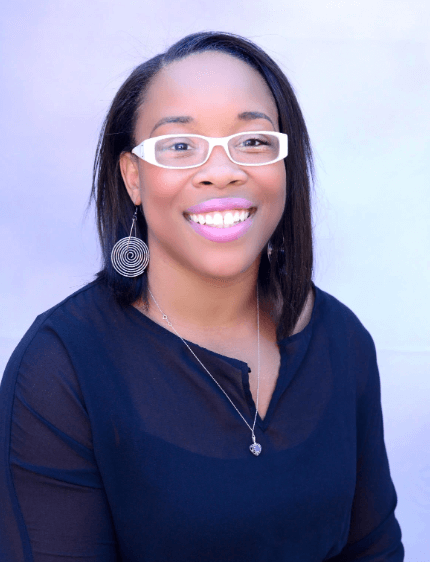 Tamara Hudson
Clark County School District, Special Education Facilitator
Tamara Hudson, National Board Certified Teacher (NBCT), is currently a Special Education Facilitator in Clark County School District. She focuses on teaching and advocating for children with exceptional needs to support their learning needs and ensure their educational, behavioral, social, and emotional success. She strives for equitable and inclusive education environments. She is passionate about advocating for minority students, especially for African American students and inclusion, and aims to empower and promote social justice in education for marginalized communities. Tamara works to eliminate barriers and provide equal opportunities for all students to thrive. She has held teaching positions in K-5 general education and special education, is a member of the Nevada State Board of Education, and facilitated various National Board Certification Teaching programs. She is a veteran of the U.S. Army and an ASCD Emergent Leaders and EdChamp. She earned her BS in Elementary Education and MS in Special Education from University of Nevada, Las Vegas, and her MS in Educational Leadership with an emphasis of Special Education from Sierra Nevada College.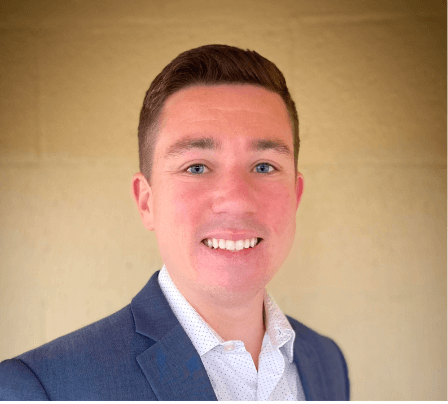 Tyler Rajchel
Clark County School District Assistant Principal
Tyler Rajchel is a school leader with a deep passion for growing educators. With a solid foundation in education and a passion for professional learning, Tyler is dedicated to empowering educators to become effective instructional leaders. Tyler completed his undergrad at Nevada State University and holds a Master's degree in Educational Administration from Grand Canyon University. He has since honed his expertise through hands-on experience within the Clark County School District. Tyler has demonstrated an ability to increase self-efficacy in teachers and support staff alike. He has developed and implemented professional development that have resulted in improvements in instructional practices and student outcomes. Driven by his enthusiasm for education, Tyler continually seeks out opportunities to collaborate with educators. In all their endeavors, he remains dedicated to empowering educators to reach their full potential. His unwavering passion for growing instructional leaders continues to drive his work and inspire those around them.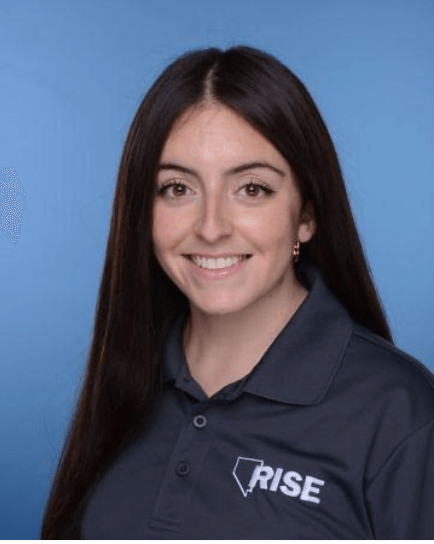 Melissa Ramirez
Nevada Rise Academy, Instructional Coach
Melissa Ramirez was born and raised in Michigan. She attended the University of Michigan and upon graduation moved to Las Vegas as a 2018 corps member through Teach for America, which supported her in obtaining her Masters in Education. Her placement school was Nevada Rise Academy where she was a founding first grade teacher and is where she continues to grow and build community today. She is currently an instructional coach at Nevada Rise and hopes to continue to support the community that has contributed to her growth throughout the years. Her passion for continuing to grow professionally and meeting like-minded educators drives her to create equitable, meaningful change in education.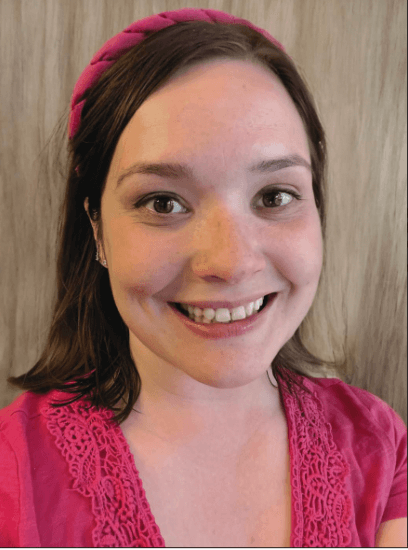 Caitlyn Watts
Las Vegas Educator
Caitlin Watts is a dedicated educator and administrator passionate about improving the K-12 educational experience. She earned her BS degree in Elementary/Special Education from the University of Nevada, Reno, and her master's in Educational Policy & Leadership from the University of Nevada, Las Vegas. Caitlin has spent nearly a decade in the field of education, continually striving to make a positive impact in her community. Caitlin has taught various grade levels, including special education Pre-K, 2nd, 3rd, 5th grade, and middle school math. Her versatility and experience have allowed her to understand the diverse needs of students at different stages of their education. She currently serves as a high school administrator. As a leader, Caitlin strongly believes in the power of collaboration and open communication. Her mission is to create an inclusive and welcoming school community. She consistently advocates for students and educators to ensure the best possible outcomes for all.